Step by Step Directions: Replace Your Broken Safe Handle
---
Have you ever received a package and opened it up to find out that something is broken?
It can be frustrating going through the return process, getting a replacement or refund can end up being a major headache. Although damage is rare on our safes that we ship, it can still happen. One issue that we see with damaged safes is that a safe handle will break due to a forklift hitting the handle straight on. Even safes with really good packaging can have this happen if the forklift hits it just right. Handles on a safe are designed to break off at a certain point. They are designed this way on purpose so that someone cannot force the boltwork open to get into the safe.
If you receive your safe and you notice a broken safe handle, don't panic. You don't have to send the safe back and you don't need someone to come into your home or business to replace it. It's easy to replace yourself and we can show you how.
How to Request & Recieve your Replacement Safe Handle

You will need your Safeandvaultstore.com order number or the name of the person who ordered it.

Make sure to first contact help@safeandvaultstore.com via e-mail or call us at 800-207-2259..

We will ask for pictures so we can file a claim with the freight company.
That's it! Then we will order a new safe handle right away and have it sent to you FREE of charge.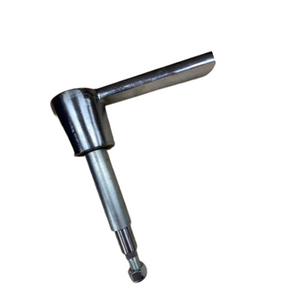 How to Replace Your Safe Handle

We made this video as a reference if needed. Scroll down for step by step DIY instructions.
To get started on replacing your broken safe handle, you will need a few tools:
Glove

Basic # 2 Phillips Screwdriver (or a Cordless drill with a #2 bit)

Wrench or socket set

Hammer and a small piece of wood

Paper towels

Grease (Safe lubricant or Vaseline will also work)
---
Steps to Remove the Broken Safe Handle
The handle will look something like this. You will see the lever part is missing.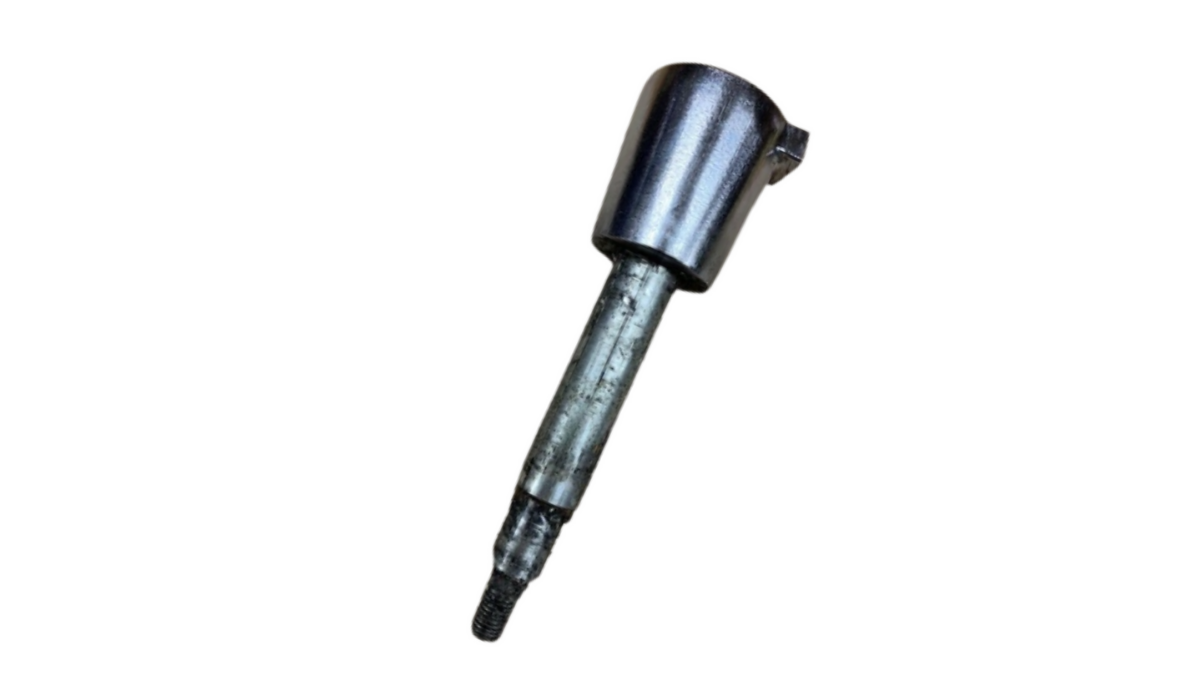 Remember to refer to the video posted above if you need visual or audio clarification.
1. Open your safe using your glove. The handle will still work but the edges may be sharp.
2. Using your # 2 Phillips Screwdriver or Cordless drill with a # 2 bit, unscrew all the screws on the back panel. Leave at least one screw at the top of the panel until all the other screws are removed.
3. Once the back panel is off, you will need to determine where you need to change the handle out. There will be quite a bit of grease inside so make sure to clean it off first. Locate the shaft that is inside of the broken handle. You can identify it by having the bolts in the open position and rotating on the inside mechanism.
4. Take a picture of the inside of the safe with your phone so you don't have to remember what it looked like before you started. This will make it easier to put everything back the way you found it.
5. Most handles will either be a clamped lever or they will be a nut and washer. If it is the nut and washer type, loosen the nut on the back of the handle and lay out all the parts on a paper towel so you don't lose them. Make sure to put them in order you take them off so you don't lose track.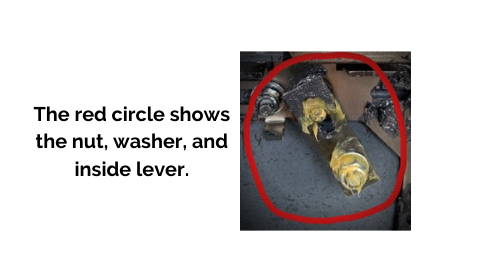 6. If the inside lever is too tight, take a hammer and a small piece of wood to loosen up the lever.
7. Once that lever is out, you can remove the broken handle. Just slide it out through the front of the safe. Sometimes there is an extra washer in there so make sure to keep an eye out for extra parts.
8. Make sure to compare the broken safe handle to the new safe handle Safe & Vault Store sent you to make sure they are the same. They should look identical depending on the safe manufacturer.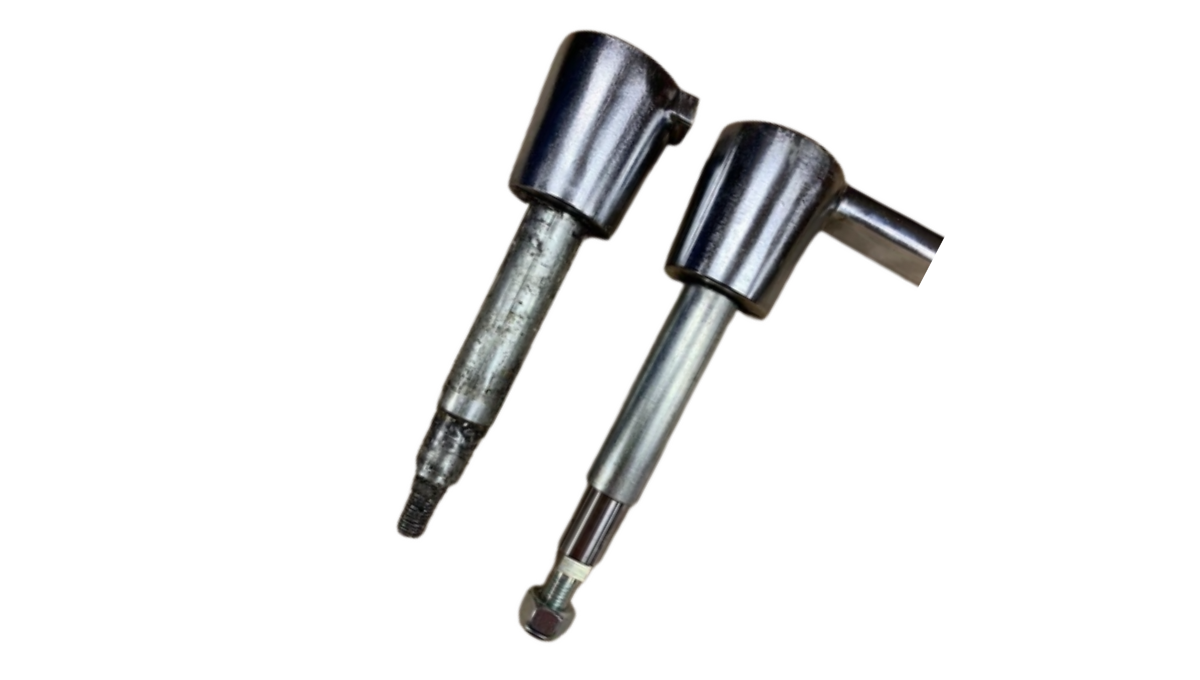 9. Note any grease on the original shaft. Add grease to the new handle in the same spots as the old handle. You can use Vaseline if you don't have any other type of grease available.
10. Now that your handle is all greased up, you can put it through the door as you did when you pulled it out. You want to make sure there is no grinding when you're putting it in. If there is, you need to add more grease.
11. Now just replace the inside lever. Make sure the handle is in the right position. Once you've got your lever on there and you move the handle on the outside to the downward position, it is now locked.
12. Now you can replace the washer and the nut the same way you took them off. Tighten the nut with your wrench.
13. Now that you've got your safe handle installed, just check it a couple times to make sure it operates correctly. Make sure it is moving and feels good. If it doesn't seem to be operating correctly, don't close and lock the door. Make sure all the parts are put back on correctly and the door functions as it should before locking the safe.
14. Put the back panel back on. Make sure the lock change key hole lines up with the lock. Start with the screw in the top right cover and thread it halfway in. Once the screw is in, go ahead and screw in the bottom left screw. Complete the rest of the screws and tighten them.
15. Now that the back panel is on you're good to go. You've got a brand new handle and it works great!
As you can see, its easy to replace the handle yourself. If you are handy, it should take less than 15 minutes. If you are having trouble or have any questions regarding these instructions, feel free to give us a call at 800-207-2259. We are here to help!
---
How to Prepare for a Long-term Power Outage
It's nothing short of a miracle that we've progressed as far as we have since the industrial era. We've built machines. We've conquered space. We've made life easier (so it seems). But the fact remains⸺ nothing lasts forever, even good times.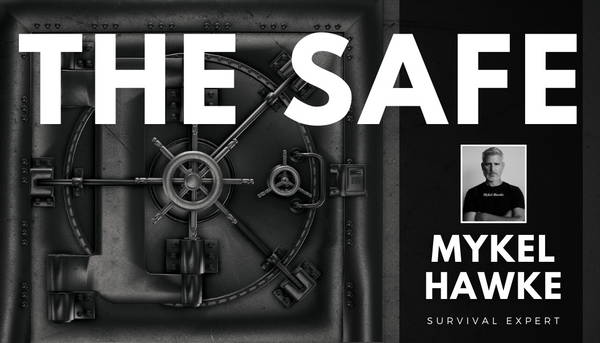 The Safe by Mykel Hawke (Survival Expert)
Valuables can be something as simple as old family photos or important administrative documents. No matter what they are, or how they're defined, we all have something we care for and want to protect.