---
People stored their precious possessions in safes long before modern safes with high-security electronic digital locks, biometric fingerprint scanners, and trusted UL-ratings. Although lacking the technology of their modern counterparts, these fascinating antique safes were truly state-of-the-art and complex for their time.  
A safe made of wood with a locking system of moving pins was found in the tomb of Ramesses II of Egypt (13th century B.C.) and is perhaps the first safe known to history. Later, the Romans developed safes with locking systems using unique keys. The Renaissance age ushered in cultural and economic activity—and a need for larger security boxes for the wealthy. Hardwood boxes with iron fittings gave way to safes made of thick iron plates, strappings, rivets, and multi-key locking systems.
As the safe industry boomed in England during the 19th century, safes became popular among businessmen and merchants, churches, banks, and the affluent. They were used on trains, ships, and even carriages to transport valuables.
Safes featured hidden keyholes, multiple keys, or secret combinations—like the 17th-century hobnail safes. You needed to use unique keys in precise order the correct amount of times to gain access—much like a puzzle!  
A Piece of History
So, if you're lucky enough to own an antique safe, treasure it as a valued piece of history. Just imagine the stories it could tell of its owners and the hidden treasures it once contained.  
All Shapes and Sizes
Modern safes tend to be practical and minimalist in design—square or rectangular. And they are often hidden in a closet, behind a wall, or even under a floor. However, antique safes were constructed in all shapes and sizes and were even proudly put on display.  
---
An excellent example of this is the original round safe designed and patented by the Marvin Safe Company in 1863. Nicknamed the "cannonball," it looks very similar to a Civil War military cannonball. The safe came in three sizes, was made of "Chrome Iron," and its spherical shape provided superior strength against even a sledgehammer.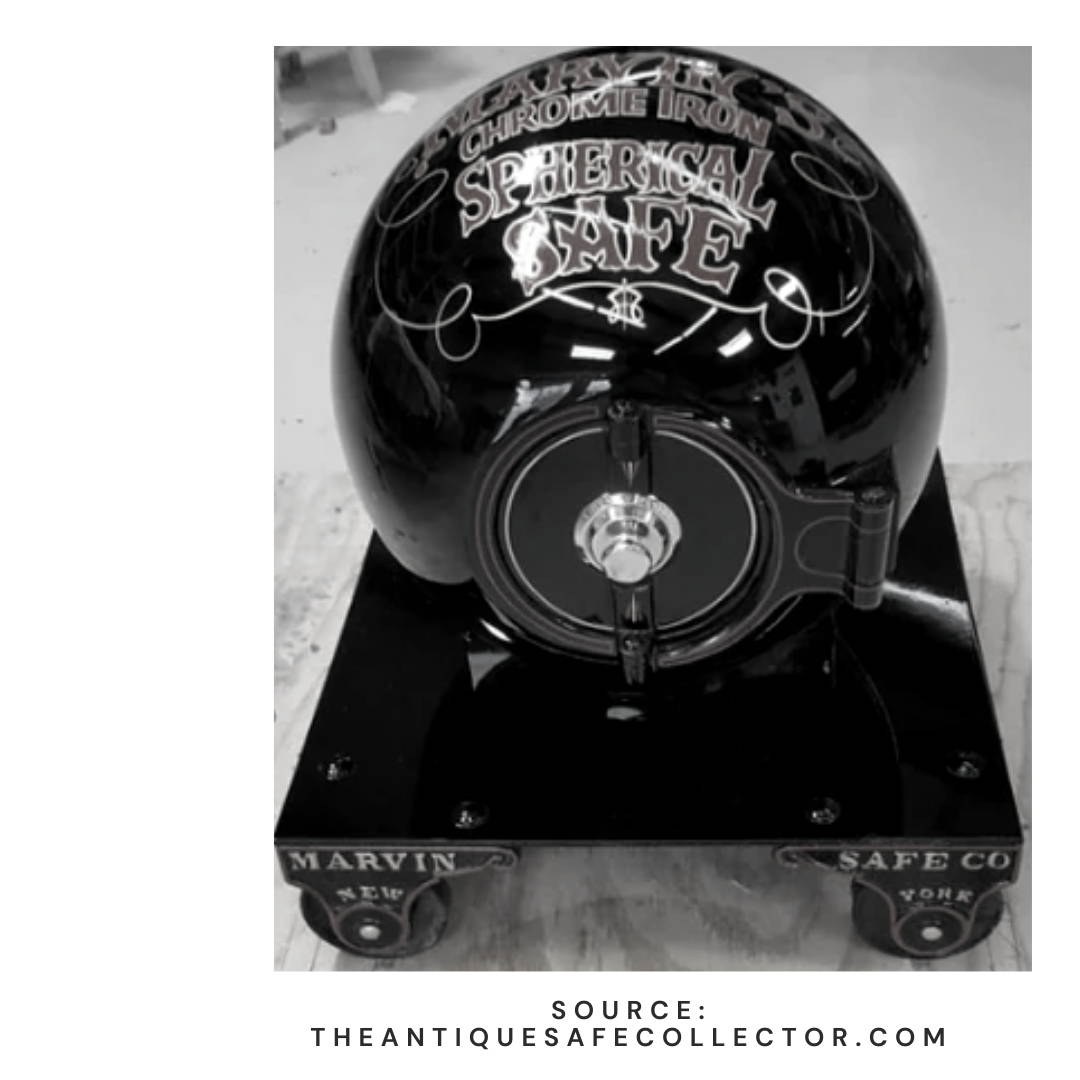 Herring Victorian Parlor Safe
If you really wanted to impress people with your wealth, you would display a Herring Victorian Parlor Safe (circa 1848) next to a sofa or chair. The marble top was perfect for resting a cup of tea or vase of flowers. This was a safe that the family was proud to have out in the open for guests to admire. It boasted a "Grasshopper" lock with a unique key—it was unpickable, and a duplicate key could only be made by the factory.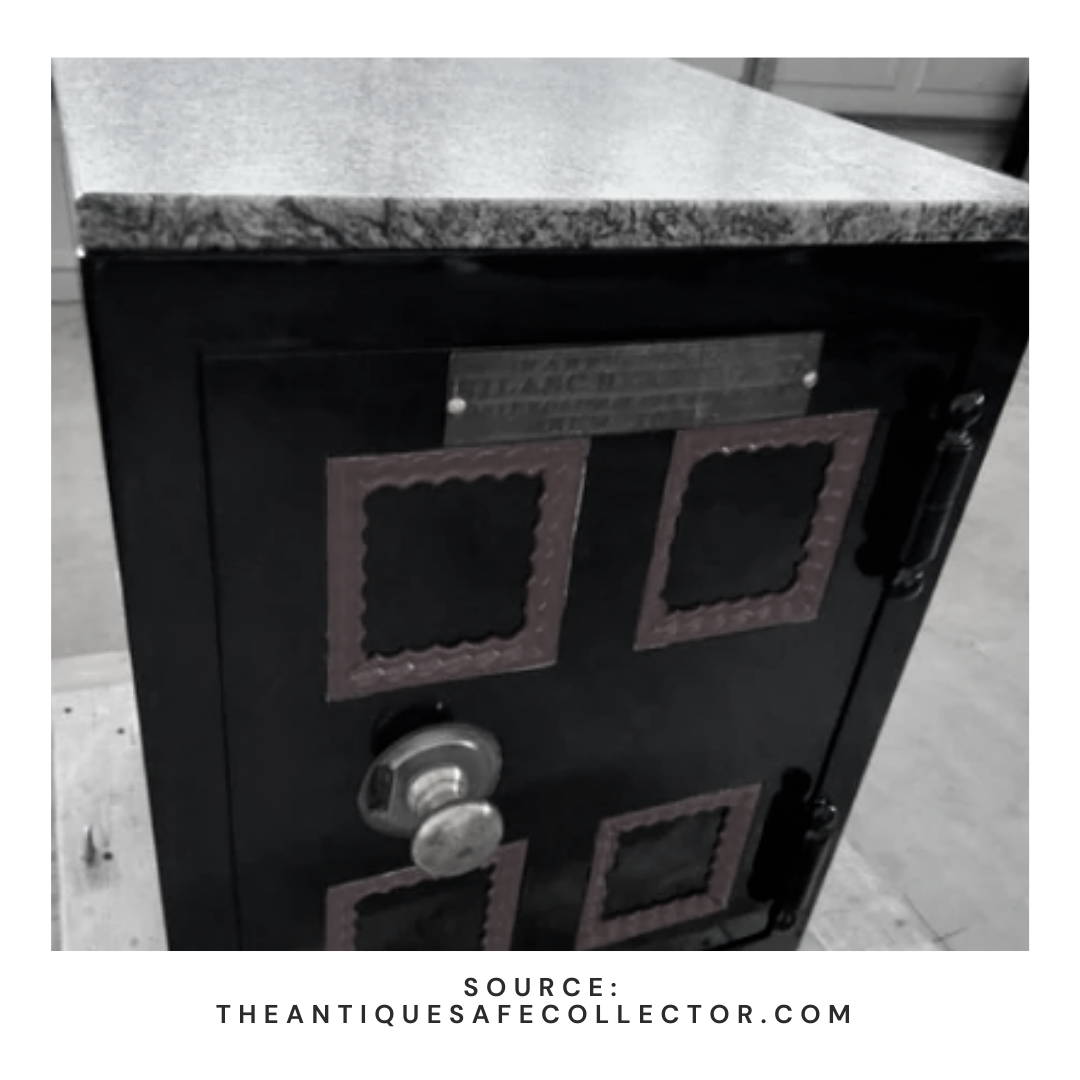 Antique Safes from 19th Century with Combination Lock
---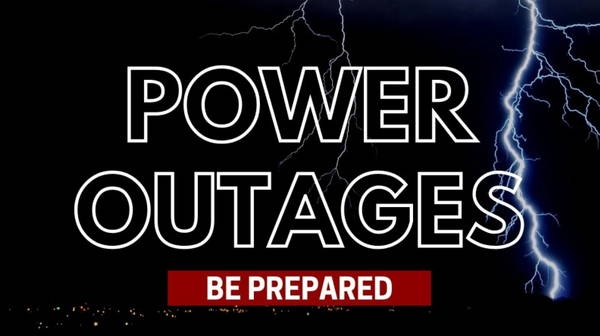 How to Prepare for a Long-term Power Outage
It's nothing short of a miracle that we've progressed as far as we have since the industrial era. We've built machines. We've conquered space. We've made life easier (so it seems). But the fact remains⸺ nothing lasts forever, even good times.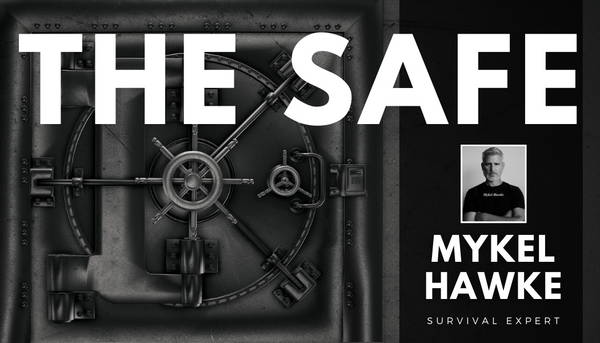 The Safe by Mykel Hawke (Survival Expert)
Valuables can be something as simple as old family photos or important administrative documents. No matter what they are, or how they're defined, we all have something we care for and want to protect.