Vaultek LifePod Gun Safe: Review update
---
Unsafe safe yesterday, safest safe today!
Is it just me or do you also wanna make sure your small treasures are kept safe? I don't know about you, but I don't want my hard-earned possessions lost or stolen unknowingly.
Are you with me?
And I get it. Not all of us have chests of gold or an Everest of valuables to store —— big, heavy safes would be overkill. Sometimes, all you need is something that can securely store your jewelry, personal diary, compact armory, or whatever you fancy. Something you can throw in your bag and be right with you on your travel.
So, what's the solution? When it comes to a complete package of comfort, durability, and security, nothing beats portable safes.  
But what happens when a portable safe falls into the hands of let's say, a world-class locksmith or in this case… a locking picking lawyer who's also a popular YouTuber (always in search of something to tinker with)?
Every atom of the safe will be scrutinized and a security flaw will be realized. And that's exactly what happened —— a YouTube video of someone exposing the security vulnerability of the Vaultek LifePod Gun Safe went viral.
And with such an incident, you can't help but ask, "Is storing your valuables in a safe really safe, and can you still trust Vaultek LifePod safes?
Well, that's understandable.
Because if I'm to store my valuables myself, it better be somewhere without any security flaw. What good is a safe if it can be opened with something lying around in the kitchen that is a fork, right?
So, to answer your question and for you to be further enlightened, let's dive in deeper. As you read on, you'll learn how Vaultek dealt with the problem and more importantly, why you should not be dismayed but rather be thankful such security vulnerability was found.
Let's take a closer look. 
---
The security vulnerability
If you're new to the world of safes, Vaultek has been the go-to for both tactical experts and security-conscious people alike. And for years, Vaultek LifePod has been dominating the safe market due to its compact, lightweight, and built-like-a-tank design (even EMP proof thanks to its key backup feature).
The reality, however, is that even the best fall down sometimes. And the biggest companies are no exception.
Samsung had exploding smartphones (Galaxy Note 7). General Motors had faulty ignition that shut engines down without warning. Toyota had faulty pedals leading to unintended acceleration. Even Firestone and Ford blamed each other for their defective tires.
Do you see what I mean?
And last year, someone tinkered with Vaultek LifePod Gun Safe and found its Achilles' heel. In the video, the guy could access the program button inside the locked safe by slipping in a fork through the gap between the lid and the case. As a result, he reset the combination lock, entered a new one, and opened the safe.
---
---
Now, here's the thing. Where most companies would falter and pretend nothing happened, Vaultek took the issue seriously, professionally, and without excuses.
Here's their comment verbatim on the issue:
"Vaultek stands behind our customers and products 100%. We are aware of the exploit and have taken quick action to develop effective solutions to address Lifepod's programming function. All Lifepods produced, and shipping from now on are upgraded with new firmware to disable the program button when locked, and we are also providing a solution for our current Lifepod customers. We're listening and will make every effort to improve our products continually. Any additional inquiries can be directed to our support team for more information."
Wow! Kudos to the company's strong accountability right there.Right off the bat, they gave assurance and a real solution to the problem. No playing games, no spouting blames. Just what a truly trustworthy company should be doing.  
---
---
If you come to think about it, the flaw discovery was actually a good thing.
Why do I say so? Let me explain.
First, if the safe's weakness was not discovered, then we might still be using a not-so-safe safe —— a vulnerability that criminals might have known all along if not eventually. A YouTuber discovering the fault and making the public aware is way better than a bad guy silently knowing such and continues to exploit, don't you think?
Second, the issue forcedVaultekto reengineer their almost perfect portable safe. They have now updated the firmware and are sending out security attachments that will block the program button once locked.
The best part? It gave birth toLifePod 2.0!  (More on this next)
In the end, the issue propelled the company to create a better product version while consumers got educated and can now enjoy a perfected safe. 
---
The best safe even got better
Pressure makes diamonds. Hence, thanks to theLifePod's security flaw getting exposed,Vaultek is now proud to present the evolved version,LifePod 2.0.
How's it better?
On top of all the good stuff (weather-resistant, dustproof, airtight, floatable, TSA approved) from the originalLifePod, here are some major upgrades:
Bigger and more refined.  

The new version can now accommodate a full-size handgun up to 9.25" long. And more space means more valuables can be protected.

Better organization with two layers of storage.  

It now includes a removable interior tray with Velcro straps so you can better customize your gear's orientation and placement.

Interior light.

  They have now integrated an LED light inside the safe (turns off when the lid is closed) so you don't have to fumble through your gears in the dark.

And of course… can be opened with fork NO MORE!  

This is the major upgrade done where the program button is now automatically disabled when the lock is engaged. So, say goodbye to lockpicking tactics.
---
If you're the visual type, here's avideo comparing the old and newLifePod versions made by Youtuber and gadget guru Chrispy Things.With the security issue now out of the way, let's discuss why having a portable safe is one of the best investments you can make.
Advantages of a portable safe
Whether you're a traveler needing secure storage for your passport and jewelry, or a responsible gun owner looking to store your CCW, having a portable safe is be a lifesaver.
And what better way to do so than by taking advantage ofVaultek's portableLifePod safe 2.0 (or the original version with the security attachment or firmware updated)?
With a LifePod portable safe you can:
Take your valuables (and weapons) everywhere
Lifepod safes are designed to fit in your bag or luggage. This is useful especially if you're not comfortable leaving your valuables at home or apartment.
And did I say "everywhere"? Aye!
No more worrying about it falling into the water while fishing or kayaking. No more hesitating to go swimming with your kids.Lifepodsafes are water-resistant, and they know how not to drown. (Improvised pool float, anyone?)
Better accessibility and comfort
In addition to the previous benefit, having your essentials with you at all times is critical. All that's stored inside your portable safe —— your expensive med kit, $10000 Damascus blade, golden pistol, and Bluefin tuna (it's your safe… why not!) —— are combination lock away in case disaster strikes and you've got to survive.
And withLifePodsafe just weighing 2lbs, and the new version 2.0 at 3.3lbs, you won't even notice it's there until you need it.
LifePodsafes are airtight. Thus, whatever you store inside will not suffer the damaging effects of the elements (sunlight, air, moisture) —— metals won't rust, wood won't rot, molds won't grow, and paintwork won't flake.
Guarantee your right to privacy
Whatever happens in yourLifePod, stays in yourLifePod. In today's world of massive surveillance, portable safes can not only keep dirty hands at bay but also prying eyes away (all they'll see is your safe's beautiful design).
Save money on unnecessarily bigger safes
While having a full-size safe has its own place and purpose, a portable safe can offer the same level of security for half the price. Worried that someone will just grab it and run? The steel security cable that comes withLifePodsafes has got your back (just don't tie it on an easily movable object). 
---
Time to carry your valuables with confidence
God made portable safes and saw that they were good. When things get ugly and security is challenged, your portable safe will be your last line of defense.
So, going back to the question, "Can you trustVaultek LifePod safes?"
If it was beforeVaultekresolved the issue, it will be "no".
However, they not only fixed the security flaw but also even created an undisputed version, didn't they? Therefore, the answer to that question today would be a big "YES" —— it's so secure no one has posted a successful lock-picking video of any of the newLifePodever since the fork incident.
And that only tells you one thing…Vaultek LifePod safes no longer have the previous security weaknesses that can be exploited. 
A sturdy portable safe? YES PLEASE!
---
---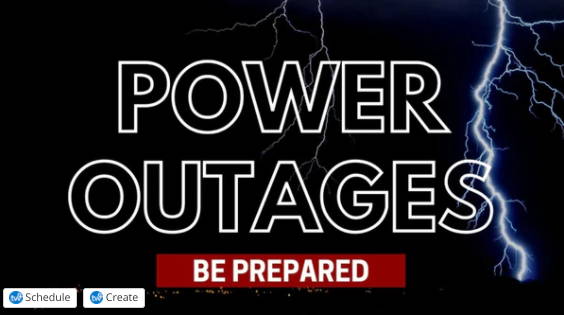 How to Prepare for a Long-term Power Outage
It's nothing short of a miracle that we've progressed as far as we have since the industrial era. We've built machines. We've conquered space. We've made life easier (so it seems). But the fact remains⸺ nothing lasts forever, even good times.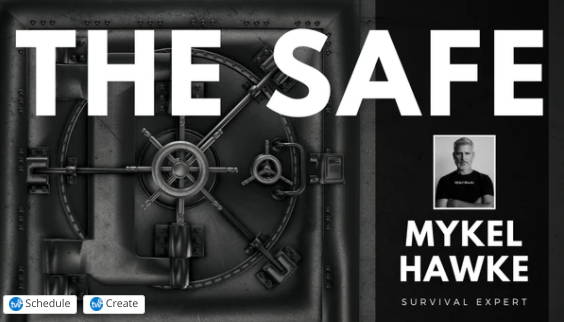 The Safe by Mykel Hawke (Survival Expert)
Valuables can be something as simple as old family photos or important administrative documents. No matter what they are, or how they're defined, we all have something we care for and want to protect.
---